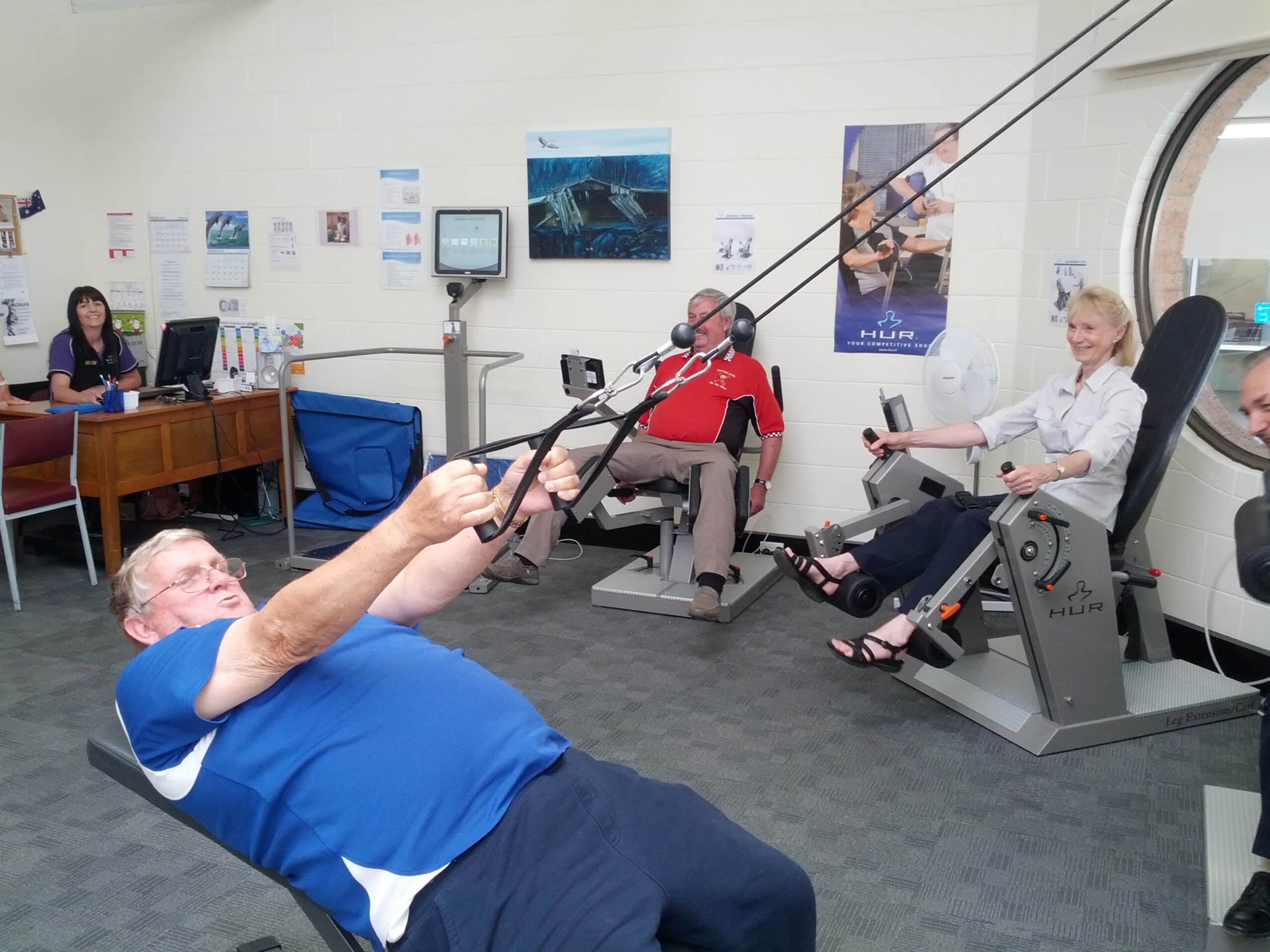 Photo reference: Group of people doing rehabilitation exercises. Photo by Serguei Kisselev in 2014. Taken and used with permission, privacy protected for doctor-patient confidentiality.
I cannot say whether it was good or bad, but my professional career included two parts:
At the beginning of my medical career, I worked as a doctor in the Soviet Union, and after immigrating and passing all the necessary exams, I continued to practice medicine in Australia.
I still believe that both primary care systems – Soviet and Australian – were among the best in the world. Despite some differences, they were surprisingly identical in the way of approaching to preventative medicine. Interestingly, it was not very difficult to adopt to the principles of Australian Primary Care in the beginning of the 2000's.
However, there were substantial differences. One of them – I was spoiled by the Allied Health system during the Soviet period of my medical career. Allied Health Medicine was so easily accessible and comprehensive that I was not worried about this type of management for my patients.
Unfortunately, one of my biggest disappointments in Australia was the situation with Allied Health Services. It was and it still is so ineffective, barely accessible for patients, it is not able to provide complex management – every Allied Health specialist has their own ideas which most of the time differ from the rehabilitation strategy.
Another negative moment which annoyed me was that the other health professionals involved in the patients' care negatively influenced the patients themselves, stating that nothing could be done in their situation and the patients have to put up with their problems for the rest of their lives without any hope for improvement. Of course, it is much more pleasant to deal with healthy and young people – greater chances that the patient recovers with the applied treatment. If not – bad luck and good bye forever – I can't help you anymore. A significant number of these people came to us just for another portion of different pills. Ask these people now and they tell you the difference in their lives after being involved in the "CURE" program.
Obviously, this situation did not satisfy me as a Primary Care Physician who is responsible for the wellbeing of people under my care. Considering that I have been practicing in a rural area where the most of my patients have multiple complex chronic conditions and the access to a specialist's service is limited and sometimes even not possible, this problem becomes even more important.
All of this pushed me to the conclusion that treatment and further rehabilitation process must be concentrated and provided by one clinic regardless of access to the Allied Health Services. The idea is nothing new and the result will always be better when all treatment is coordinated by a single centre.
I spent a few years creating the "CURE" concept, which I will present in detail in future articles.
Of course, not everything went smoothly. I still think that the main difficulty in this approach was to convince the patients that their conditions are not the end of the world and they do not need to suffer, and in almost all situations there is a way to make them better, more functional and be able to maintain a reasonably comfortable and independent life. A huge difference was made in returning to a positive view on their own health problems made by real examples – friends, family members, neighbours etc., who were in the same situation, started the program and have already achieved many different degrees of success.