Sheffield Medical Centre
Our surgery is a fully accredited practice situated in the North West of Tasmania. Approximately 20 minutes drive from Devonport. Sheffield is well known on the tourist map as the town of murals. It has breath-taking scenery and the town itself is nestled under beautiful Mt. Roland with excellent bush walking, trout fishing, mountain climbing and its own golf course.
Hours
| | |
| --- | --- |
| Monday | 8:30 am - 5:30 pm |
| Tuesday | 8:30 am - 5:30 pm |
| Wednesday | 8:30 am - 5:30 pm |
| Thursday | 8:30 am - 5:30 pm |
| Friday | 8:30 am - 5:30 pm |
| Saturday | Closed |
| Sunday | Closed |
Connect With Us

Sheffield TAS 7306
Australia
You can also receive medical advice 24/7 by calling 1800 022 222 if you don't have a regular GP, if they are not available, or if you are away from your normal place of residence. This is the free national Healthdirect Australia medical helpline where a registered nurse will provide advice. If needed during the after hours period, you will be put in touch with an on-call doctor in Tasmania.
For life-threatening medical emergencies, call 000 (triple zero).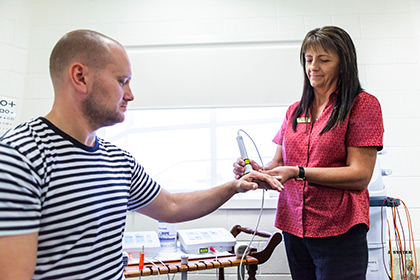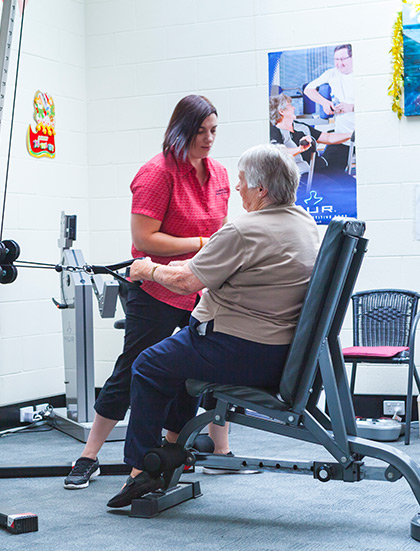 Pricing Structure for Patients:
Level A Consult

Concession Card Holders
$40 (rebate $17.90)
Non Concession
$60
Nurses' fees
$10

Level B Consult

Concession card holders
$60 (rebate $39.10)
Non concession
$80
Nurses' fees
$20

Level C Consult

Concession card holders
$95 (rebate $75.75)
Non concession
$120
Nurses' fees
$30

Level D Consult

Concession card holders
$131.50 (rebate $111.50)
Non concession
$165
Nurses' fees
$40

Medicals

Driver Licensing, Racing, Speedway, Employment, Insurance etc.
$110 + GST
Repeat Scripts (no appointment)
$25
Repeat Referrals
$25
Laser/TENS
$15 (covers multiple treatments)
Holter Monitor
$30
24 hour blood pressure Monitor
$20
Theatre fee
$25
Follow up appointments are Bulk Billed (to discuss results).
Veterans and children (16 years old and under) will be Bulk Billed for the consultations.
The Medical Centre has a long history of providing medical attention to the people of Sheffield and surrounding areas of Kentish and Railton. The first resident Doctor in the area (Dr. Robert Davis) commenced his practice in 1887 and continued to serve the district until his death in 1907.
Our dedication is to offer preventative medicine to help our patients better manage their general health or their chronic conditions. We want to give our patients a better quality of life and to assist them in being able to care for themselves, and their conditions, without too much inconvenience. Being a Rural practice, we aim to offer our patients as many services as we can, so that access is easier and more convenient. The GP can also refer the patient to the Rehabilitation Gym for a customised exercise plan, relating to their health requirements.
The Sheffield Medical Centre has been involved with training programs for a number of years. We regularly have Year 3 and 4 Medical Students from the Rural Clinical School, and occasionally, we have Nursing students. We support the Rural Clinical School in helping to promote Rural Health and encouraging future GPs to remain in Rural areas in Tasmania.
In 2013 the Sheffield Medical Centre was awarded the RACGP Tasmania General Practice of the Year Award. The Centre achieved this honour by providing a highest standard of service on offer to patients, the health promotion in place and the practice's involvement in general practice teaching.
Later that year, the Sheffield Medical Centre had also received the Australian Business Quality Award. This award was based on the feedback from patients in relation to the quality of service they have received.
We pride ourselves in providing the highest level of patient care. We are constantly looking at the latest available technology and how to improve our patient's quality of life. To achieve this, the Sheffield Medical Centre has formed strong relationships with many tertiary suppliers in Australia and around the world.